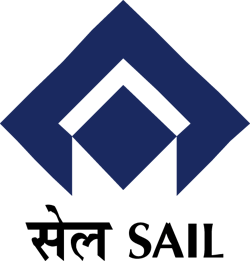 SAIL Recruitment 2018 - Management Trainee (Technical) Posts :
Recruitment of 382 Management Trainees (Technical) in SAIL through GATE-2018 SAIL, a Maharatna CPSE, is a major Steelmaker of the Nation with a turnover of Rs.49180 crore (FY16-17). To man its front-line positions at its Steel Plants/Units and Mines across India, SAIL requires 382 young, energetic, result oriented and promising talent to join as Management Trainee (Technical) in E1 grade in various Engineering disciplines for operation of its Plants/ Units and Mines across India.
NUMBER OF POSTS :
For Management Trainees (Technical)- MTT : 382
Mechanical Engineering - 125 posts
Metallurgical Engineering - 88 posts
Electrical Engineering - 88 posts
Chemical Engineering - 25 posts
Instrumentation Engineering - 31 posts
Mining Engineering - 25 posts
ELIGIBILITY CRITERIA
Upper Age limit: 28 years as on 1.2.2018, i.e., not born earlier than 1.2.1990. Minimum
Qualification: Degree in Engineering with 65% marks (average of all semesters, irrespective of the weightage given to any particular year by the Institute/ University), in six(6)Engineering disciplines of Mechanical, Metallurgy, Electrical, Instrumentation, Chemical and Mining.
Candidates interested in applying for Management Trainee (Technical) posts in SAIL should possess Degree in Engineering/ Technology in related disciplines to be eligible to apply against the respective disciplines as given below:
Mechanical Engineering - Mechanical Engineering, Mechanical & Automation Engineering, Production & Industrial Engineering, Production Engineering/Technology, Mechanical Production and Tool Engineering, Industrial Engineering/Technology, Thermal Engineering, Manufacturing Process and Automation, Mechatronics, Manufacturing Engineering/Technology, Manufacturing Science and Engineering, Energy Engineering, Machine Engineering, Mechatronics & Automation Engineering,
Metallurgical Engineering - Metallurgical Engineering, Material Sciences & Engineering/Technology, Industrial Metallurgy
Electrical Engineering - Electrical Engineering, Electrical Machine, Power Systems & High Voltage Engineering, Power Plant Engineering, Electronics & Power Engineering, Power Electronics/Engineering, Electrical Instrumentation & Control Engineering, Electrical & Instrumentation Engineering, Electrical & Mechanical Engineering, Power Engineering, Electrical & Power Engineering, Electrical & Electronics Engineering
Chemical Engineering - Chemical Engineering/Technology, Electro Chemical Engineering
Instrumentation Engineering - Electronics Engineering, Electronics & Instrumentation, Electronics & Communication, Electronics & Telecommunication, Electronics & Control, Industrial Electronics, Applied Electronics, Engineering/Technology, Electronics Design & Technology, Mechatronics, Electronics & Electrical, Electronics & Power, Electronics Communication & Instrumentation, Instrumentation Engineering/Technology, Instrumentation & Process Control/Engineering, Robotics & Automation/Automation & Robotics, Communication Engineering, Control & Instrumentation Engineering
Mining Engineering - Mining Engineering/Technology, Mining & Machinery Engineering/ Mineral Engineering
SELECTION PROCESS
SAIL will be recruiting Management Trainees (Technical) in the 6 engineering disciplines as mentioned above by utilisation of GATE 2018 scores. For this, SAIL will be utilising the scores obtained in the 6 GATE 2018 Engineering papers i.e., Mechanical (ME), Metallurgical(MT), Electrical(EE), Chemical (CH), Instrumentation (IN) and Mining(MN). Eligible candidates will be required to appear for Graduate Aptitude Test in Engineering (GATE) 2018 Examination. Candidates who apply for SAIL will be shortlisted on the basis of their performance in the relevant GATE 2018 exam paper and Company's requirement. Shortlisted candidates would be intimated to appear for Group Discussion and Interview through careers page website of SAIL. For final selection, the merit list will be drawn by combining the scores of Written test (GATE 2018), GD and Interview with the weightage of 75:10:15 in that order. In case two or more candidates are coming on same cut-off point in final merit list, offer letter will be issued to the candidate having higher marks in the written test. In case, there is also a tie in the written test marks, the candidate with higher marks in eligibility qualification will be selected.
INSTRUCTIONS REGARDING GATE 2018
SAIL had advertised that candidates desirous of taking up a career with SAIL as MTT are required to take Graduate Aptitude Test in Engineering (GATE) 2018 exam. Company proposes to consider the candidates appearing in 6 engineering discipline papers of Mechanical (ME), Metallurgical(MT), Electrical(EE), Chemical (CH), Instrumentation (IN) and Mining(MN) in GATE 2018 for recruitment as Management Trainee (Technical). Candidates appearing in a different GATE paper (other than that of their Qualifying Engineering discipline) will not be considered for further selection procedure. For example, if a candidate possesses a BE/B.Tech degree in Chemical Engineering and appears for Mechanical Engineering paper in GATE 2018, his/her candidature will not be considered for further shortlisting. Detailed information regarding GATE2018 is available on the website:
http://www.gate.iitg.ac.in
. Candidates will require their GATE-2018 Registration Number for applying to SAIL. The registration number will appear on the GATE-2018 admit card which can only be downloaded from the zonal GATE websites of IISc and IITs. No other number (for eg. GATE-2018 Application / online form no. etc) should be entered while applying to SAIL. The relevant link for applying for SAIL MTT would be made available as per dates indicated below on SAIL's careers website at
www.sail.co.in
or
www.sailcareers.com
. If the candidate is called for further selection process, his/ her identity would be verified with GATE-2018 admit card and GATE-2018 official Score Card. SAIL will consider only GATE-2018 marks. GATE2017 marks or prior to that will not be considered. Therefore, candidates must provide correct GATE 2018 Registration number while applying for SAIL.
GROUP DISCUSSION AND INTERVIEW
From among those who qualify in the GATE 2018 paper, candidates will be shortlisted for Group Discussion (GD) and Interview in the ratio of 1: 6 for each discipline, category wise, in order of merit. The GD and Interview may be held at short notice for which call letters will be uploaded on SAIL website and candidates will be intimated for the same through their emails. No other communication will be sent to the candidates for this purpose. To be eligible for GD and Interview call, a candidate will have to qualify in the respective discipline by scoring minimum 50 percentile score for unreserved posts in the respective category. For SC/ST/OBC (Non creamy layer)/PWD candidates the qualifying marks will be 40 percentile score.
HOW TO APPLY FOR SAIL MTT:
Eligible and interested candidates would be required to apply online only through careers page on SAIL's website:
www.sail.co.in.
No other means/mode of application will be accepted. Before applying the candidates should ensure that they fulfil all the eligibility norms. Their registration in SAIL will be provisional as their eligibility will be verified only at the time of Interview. Mere issue of Admit card/Interview call letter will not imply acceptance of candidature. Candidature of a registered candidate is liable to be rejected at any stage of recruitment process or even on joining, if any information provided by the candidate is found to be false or not in conformity with the eligibility criteria at any stage. Before registering their applications on the website, the candidates should possess the following:
a) Valid e-mail ID and mobile number, which should remain valid for atleast one year.
b) GATE 2018 Registration Number
c) Candidates should have latest passport size photograph (jpg or jpeg file only upto 50 Kb) as well as photograph of signatures in digital format (jpg or jpeg file only upto20 kb) for uploading with the application form.
d) Provision to pay examination fee of Rs.500/- for General and OBC Candidates or Rs.100/- as processing fee for SC/ST/PWD/Departmental candidates. Candidates can opt to pay through internet banking account/credit/debit card or through any of the State Bank Group branches with system generated Payment Challan form.
The registration process involves following three Steps:
Step 1 : Filling up of Application
 Read the Advertisement carefully to be sure about your eligibility
 If eligible, Click on the link Apply
 Fill up all the required fields
 Ensure the information provided is correct and then submit.
 Verify your credentials with your registered email ID or mobile number for proceeding further for payment.
Step 2 : Making Payment
 Click on Make payment which will take you to SB Collect page of State Bank of India, which has been authorized to collect the application fee /processing charges on behalf of SAIL, in a specially opened SB Collect account (no.34669119094) at Lodhi Road Branch, New Delhi.
 Fill the Category, Registration No., Name, Father's name, Date of Birth, Registered Email Id and Mobile no. details on the Payment portal. Ensure that the same Email Id and same Mobile No. details are used during the whole registration process.
 Next Screen - All details of the candidate are displayed. Ensure that all the details are filled properly while making payment. Please check/verify the data on this screen and then proceed to the payment screen. SAIL or SBI will not be responsible, in case a candidate deposits the fee against a different Registration no.
 Submit the Payment through Net Banking/Debit Card/Credit Card option or select the option to pay through any State Bank Group Branches with a print out of Payment Challan form generated on Payment portal (having State Bank Collect Reference No. printed on the challan form).
 Candidate will have to bear the bank charges in addition to the applicable application fee /processing charge.
 In case of payment through challan, Application fees will be accepted only during banking hours upto the closing date of submission of online application. The SBI branches will accept the fee from 10.00 AM of the starting date to 04.00 PM (01.00 PM if it is Saturday)of the closing date of submission of online application.
 On successful payment, the candidate shall be prompted to print the e-receipt. However, in case of 'challan', there will be an option to print challan. Note down the SBCollect Reference no. as the same would be required during Step 3 i.e. "Final registration" stage of the Registration process.
Step 3 : Final Registration & Printing of Provisional Registration Slip
 Once the payment is made, the State Bank Collect Reference No. and date of payment is required to be entered in the SAIL online application form on Careers web site by the candidate to generate the provisional Registration Slip.
 Candidates should retain a photocopy of their e-receipt and Registration Slip as they can be asked to produce them for reference, at any stage of selection process.
 In case a candidate deposits the fee in a wrong account, or doesn't finally submit application form with payment details, application will be rejected as incomplete and SAIL will not be responsible. Candidates need to necessarily fill in the SB Collect Reference number in the system for SAIL & SBI to verify their payment status.
 No request for editing of payment details and issue of Admit card will be entertained in wrong submission cases and candidature will stand rejected.
 After applying online, candidate is required to download the system generated Provisional Registration Slip with unique registration number and other essential details. Provisional Registration slip needs to be generated only after confirmation of payment from the bank. Therefore candidates should check their payment status before printing the same.
 The candidates will be provided opportunity to verify their registered candidate status, after three days of making payment on SAIL website.
 Fee once paid will not be refunded under any circumstances. Candidates are therefore requested to verify their eligibility before paying the application/processing fee and to fill in the payment details carefully.
IMPORTANT DATES:
Commencement of online registration for SAIL MTT 2018 1.2.2018
Closing date for online registration for SAIL MTT 2018 21.2.2018